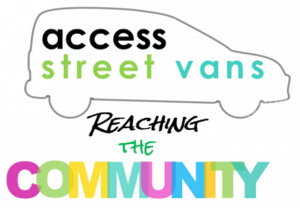 Providing food relief and encouragement to those in need.
Our multi-award-winning initiative, sending our TEAM ACCESS ministry teams to reach out to and provide meals for those in need.
Many of the lost and hurting people needing help are out of resources and out of options. They come from a life of poverty, emotional neglect, physical abuse, sexual exploitation or worse.
Many are everyday fair-dinkum Aussie battlers.
Cold, hungry and anxious people are barely surviving on the streets, looking for temporary and dangerous relief under bridges, at bus stops, in train stations and using 24-hour facilities at fast food restaurants in order to try to maintain a semi-normal life.
Sleeping doesn't come easily or comfortably, as they are always worrying what might happen, making it hard to function living in a constant state of complete exhaustion.
Through the outreach of our Access Street Vans ministry, we hope to help many more Aussie battlers every day.
More families, pensioners and individuals require food relief than ever before.
Our volunteers help with proving meals, drinks and blankets in winter. Our goal is to help turn people's lives around for the better.
Thank you for your help to expand our reach to help those in need. Your contributions help to save lives when they are most vulnerable.